Do you want to travel but feel like you can't afford it? You're not alone.
52% of women say money is the #1 reason stopping them from traveling.
Save time and money with the Budget Travel Toolkit... we did the research so you don't have to! The Budget Travel Toolkit makes it simple to turn your travel dreams into an affordable reality right now.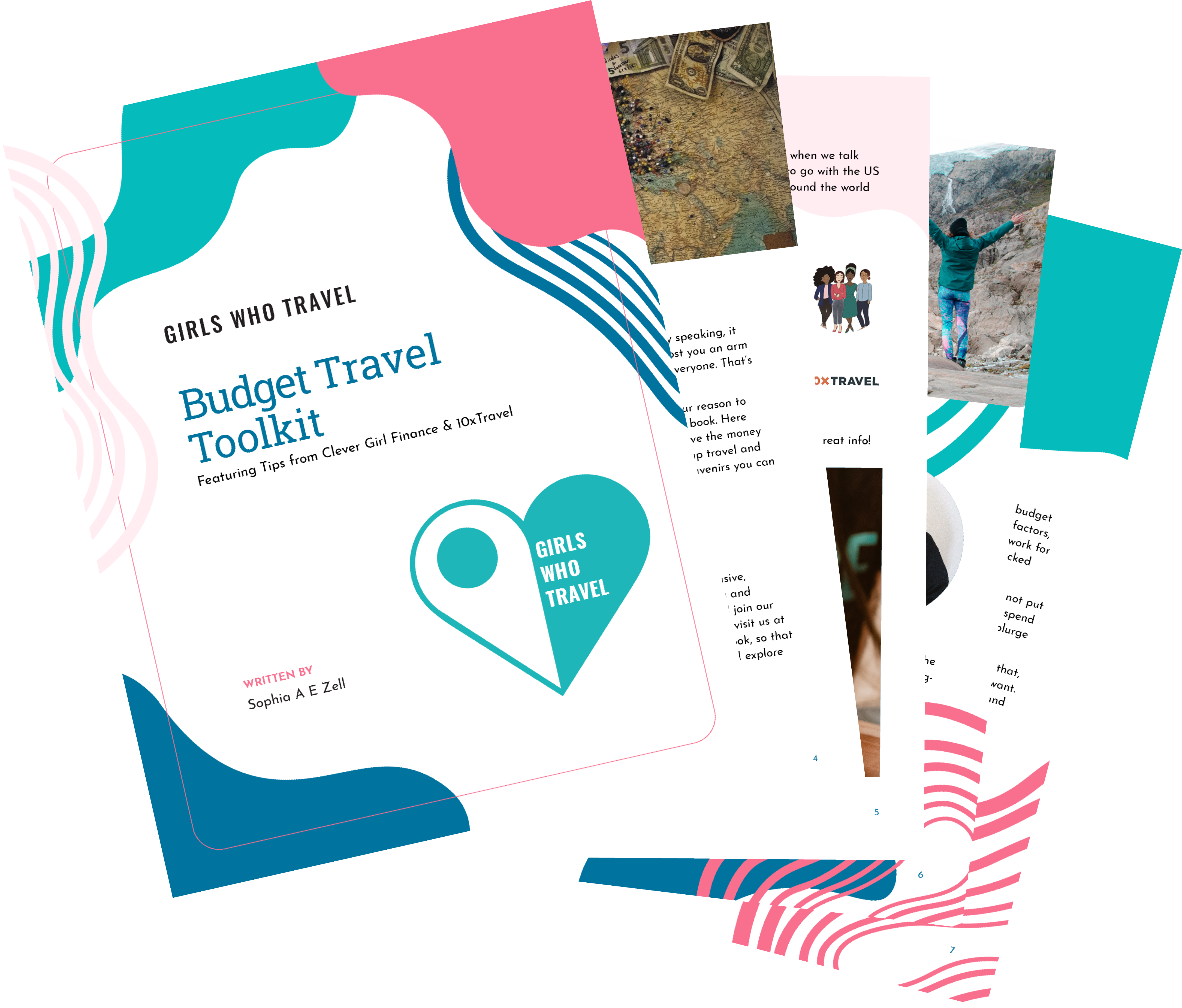 The most in-depth budget
travel course available!
Save hundreds of hours: get everything you need in one place, quickly
Save tons of cash by learning how to earn money, save money, and travel for less
80+ pages of in-depth content
Customizable worksheets
On-demand video course
Links to the best websites for budget travel
Expert interviews from travel and finance specialists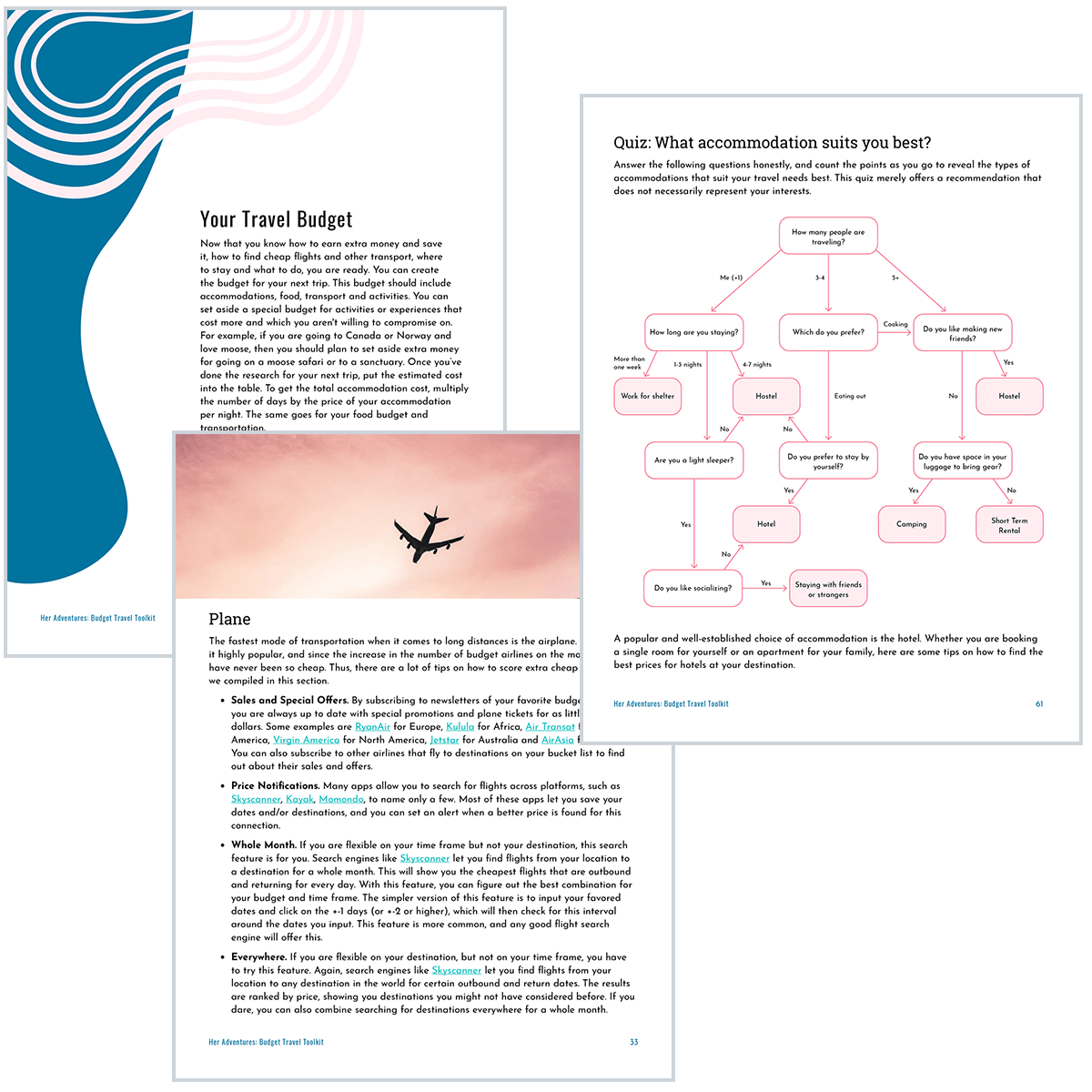 Travel Hacks
From your passport photos to your packing list to souvenirs, you'll get the travel hacks to keep costs low.
Ways to save
Find the best ways to earn a little extra cash before you go and tips on how to fill up that travel savings fund a bit faster.
Guide to booking
From planes and trains to AirBnbs and hotels, discover all the ways you can book your travel, transportation, and accommodations for less.
Credit card points and miles
Turn every day spending into travel opportunities with tips on getting the most out of your credit card points and miles.
Worksheets
Start applying what you learn right away with worksheets that let you create customized plans that work specifically for you
On demand video course
We will walk you through each page of the toolkit, so you can watch or listen at your convenience.
Answer: Anyone who wants to make their money, and their travels, go a little further. Doesn't matter if you're looking for a "coach" or "first class" trip, whether you're an experience traveler or a first time explorer, this toolkit has something to offer.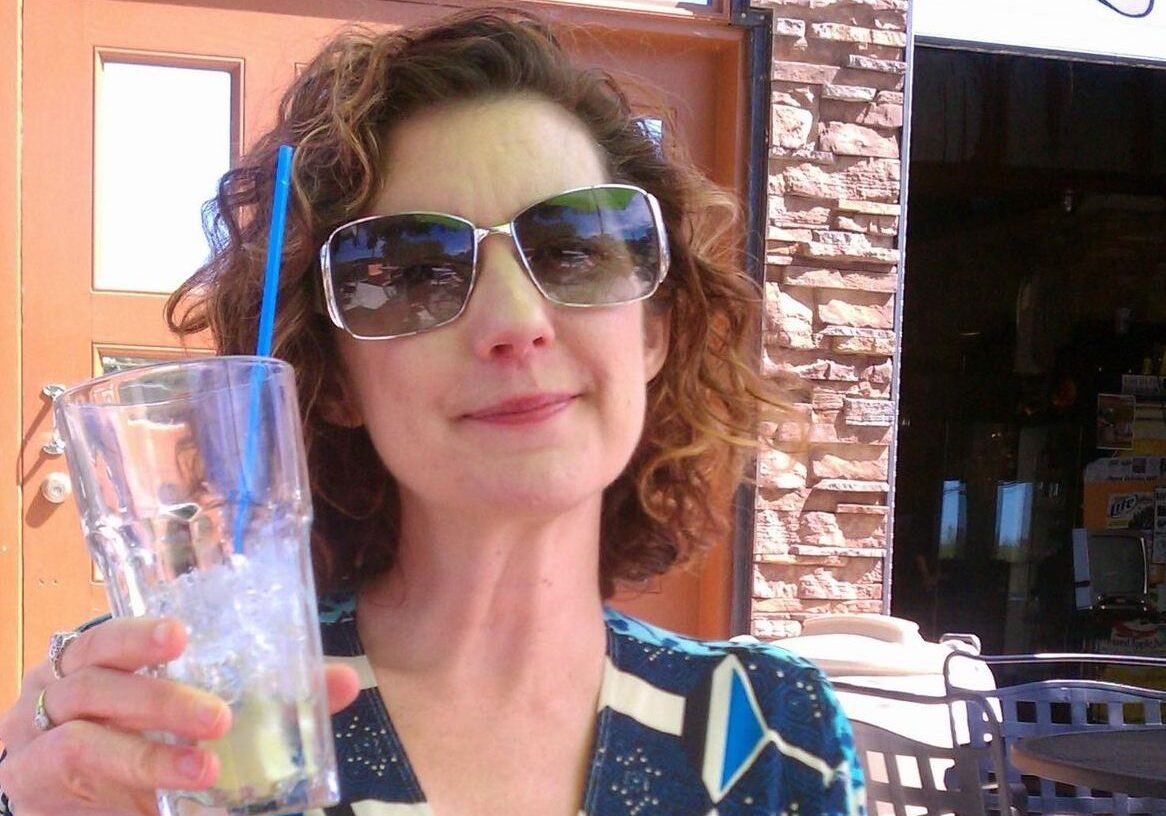 I thought I knew a lot about budgeting for travel, but this toolkit introduced me to tons more tips and great resources. Look out world, now I may be unstoppable
Jane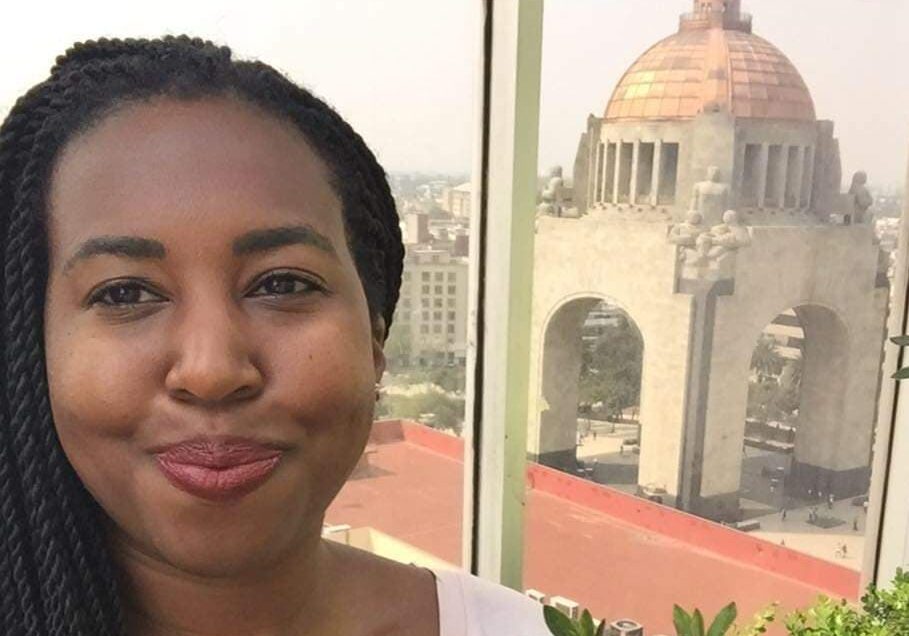 This has been the most inviting toolkit that I've had the pleasure of reading and watching. The valuable information and resources offered in it may boost a good trip into an extraordinary experience.
Ashaki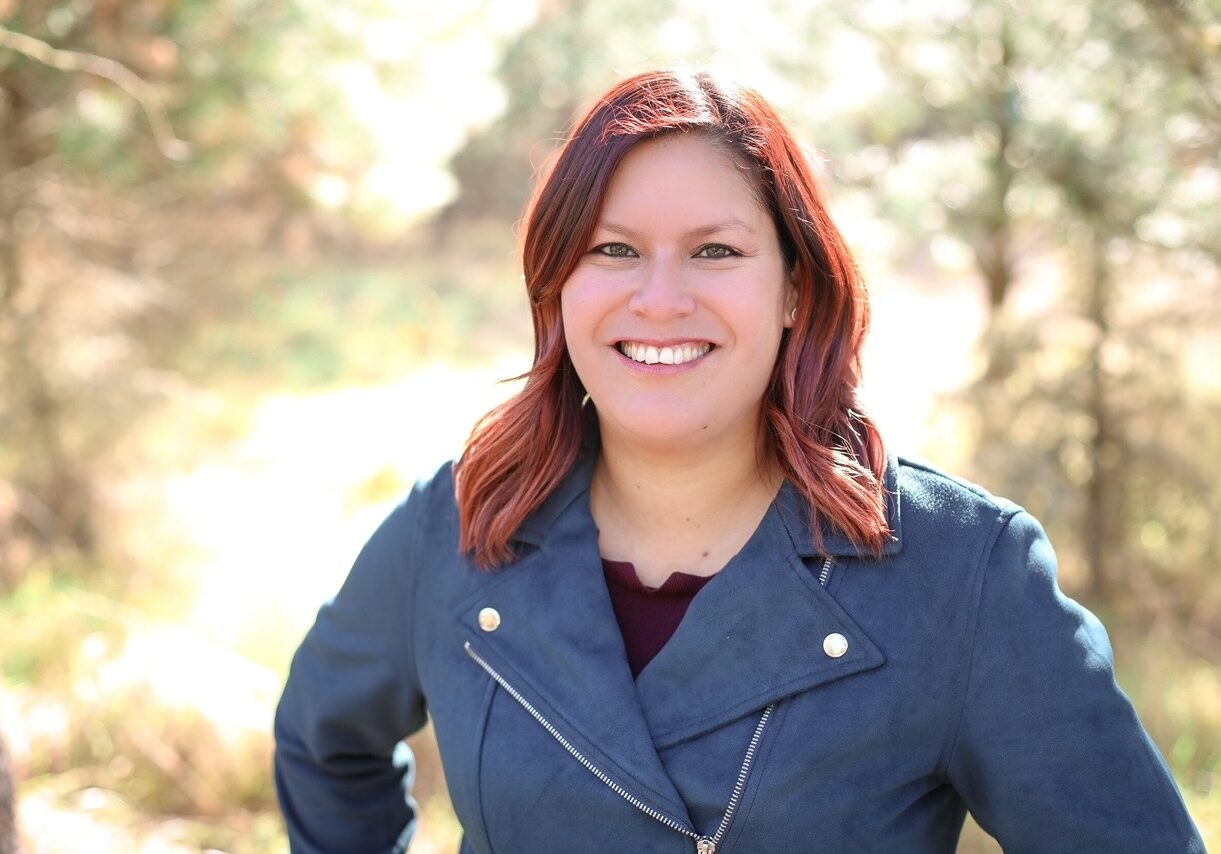 Even for an experienced traveler, the toolkit has been a great tool to remind me of the tips and tricks to have the best travel experience. This toolkit is a gold mine that will save travelers tons of time doing their own research online.
Carla
Insider hacks
($600)


Video course

($450)


Worksheets

($300)


Expert interviews

($500)
+
SAVE HUNDREDS OF HOURS (WHAT IS YOUR TIME WORTH?)
SAVE AN AVERAGE OF $1,200 PER TRIP
Over $1,500 worth of content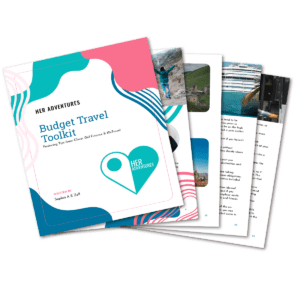 $20 USD for a limited time
Get discounts, travel tips, news and more from Girls Who Travels