Travel Safety Course For Women
Do you want to travel but worry about your safety? You're not alone.
More than 60% of women say fears about their safety keep them from traveling.
It's time to change that! Girls Who Travel, the #1 travel empowerment community for women, has created the most in-depth female travel safety course out there.
Whether you're a first time traveler or an experienced globetrotter, this course is designed to help you quickly get the tools you need to feel safe and be safe.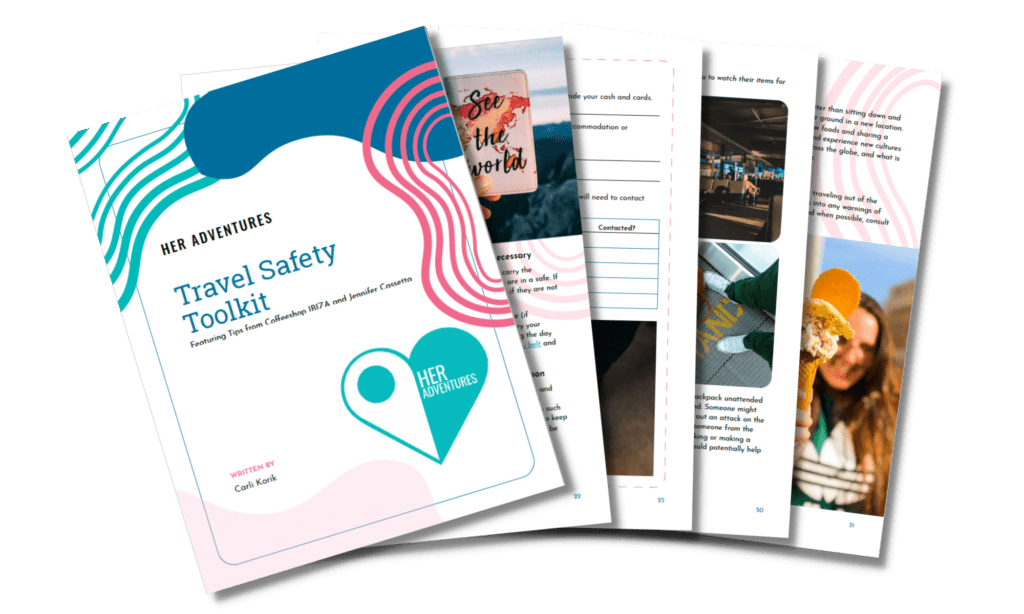 The most in-depth travel safety
course for women available!
Save hundreds of hours: get everything you need in one place, quickly
Easy, actionable tips for everything from document safety to personal safety
60+ pages of in-depth content
Customizable worksheets
On-demand video course
Links to the best safety products
Expert interviews with travel and safety specialists
Personal Safety
Document Safety
Money Safety
Phone Safety
Medical Safety
Drugs and Alcohol Safety
First Aid
Weather Safety
Airport Safety
Vehicle Safety
Accommodations Safety
Surroundings Safety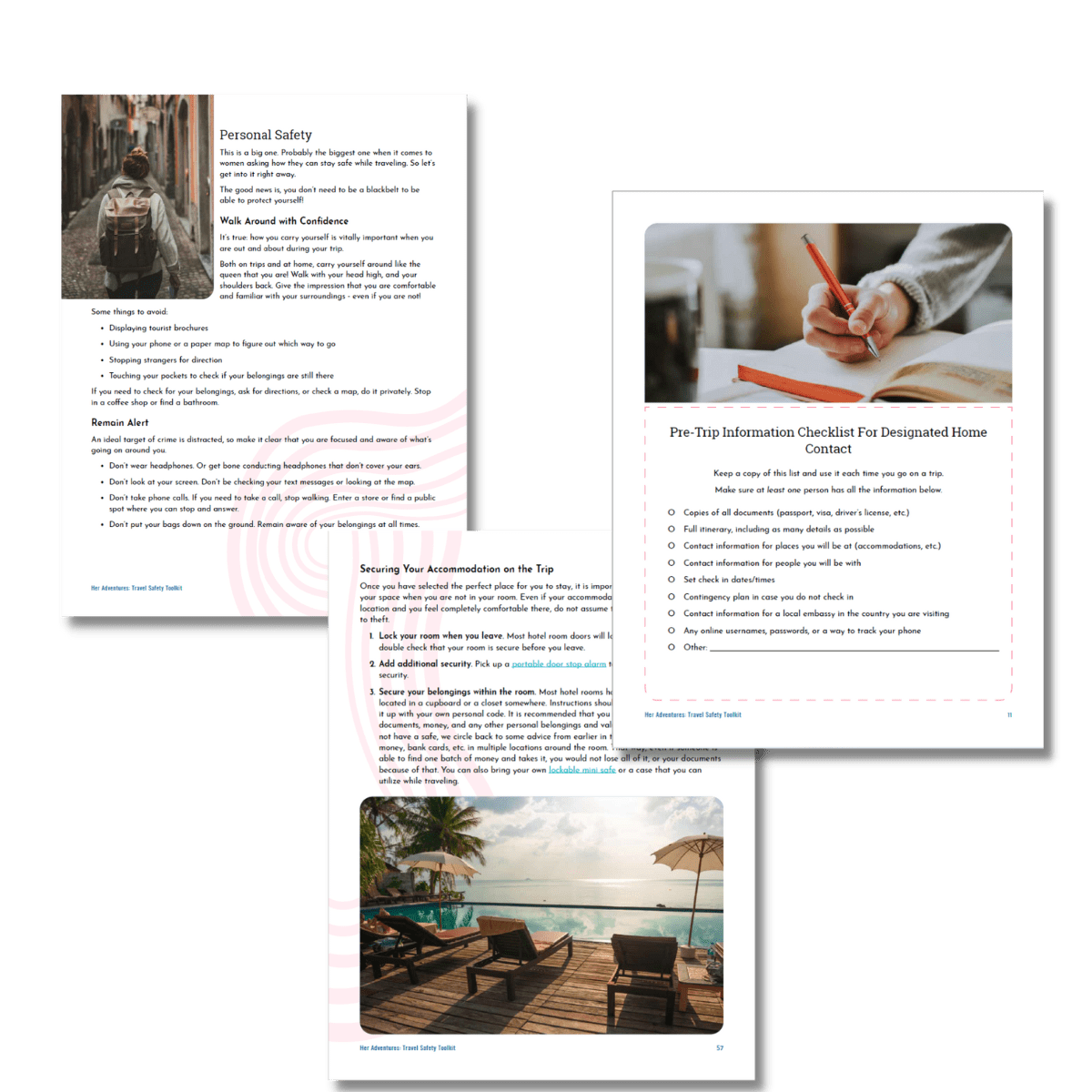 Feel empowered, not scared
It's normal to avoid thinking about the scary "what ifs.' We approach safety from a positive place that inspires you to feel empowered, not scared.
No black belt needed
You won't be learning karate in this course. We'll show you how you can take small but powerful steps to keep yourself safe without earning a black belt. 
360 protection
Safety is about more than self defense. This course will look at all the ways to protect yourself from ensuring your data is safe to keeping your hotel room secure.
Learn from the best
We partnered with experts from around the world to bring you top safety tips. 
Customizable worksheets
It's easy to be prepared with customizable worksheets for everything from important contacts to a first aid packing list that you can use again and again.
On demand video course
We will walk you through each page of the toolkit, so you can watch or listen at your convenience.
Answer: Everyone. New and experienced travelers alike can learn important ways to keep themselves safe. There's important information in here for all women!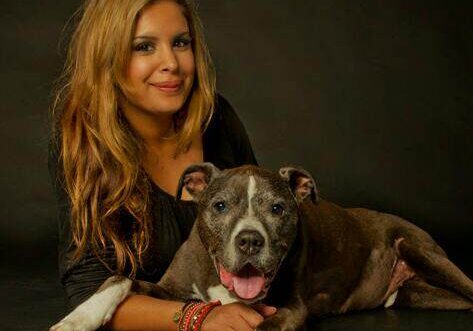 I will be adding all the tips to my routine for travel.  I really appreciate the worksheets because we can already be overwhelmed when planning a trip, and the checklists help such an important part of trip planning.
Razaanah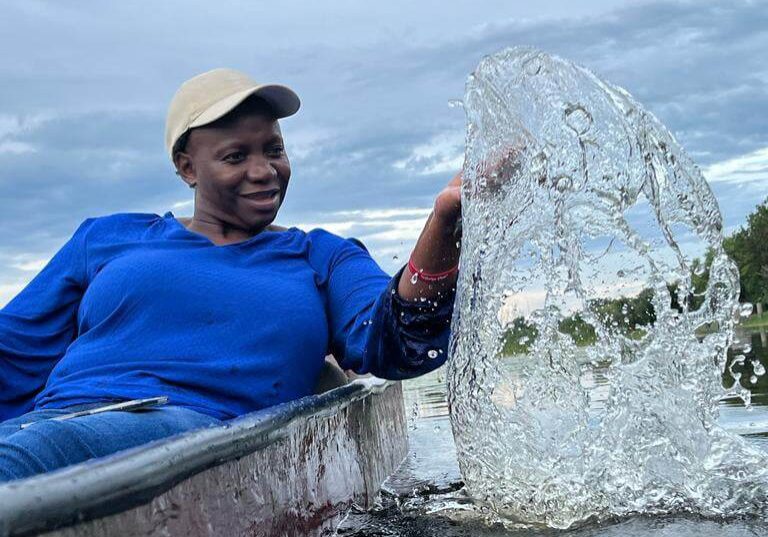 The course went beyond identifying safety concerns, but systematically guided me on how to handle situations. This gave me some sense of control, thus significantly reducing anxiety
Keitsang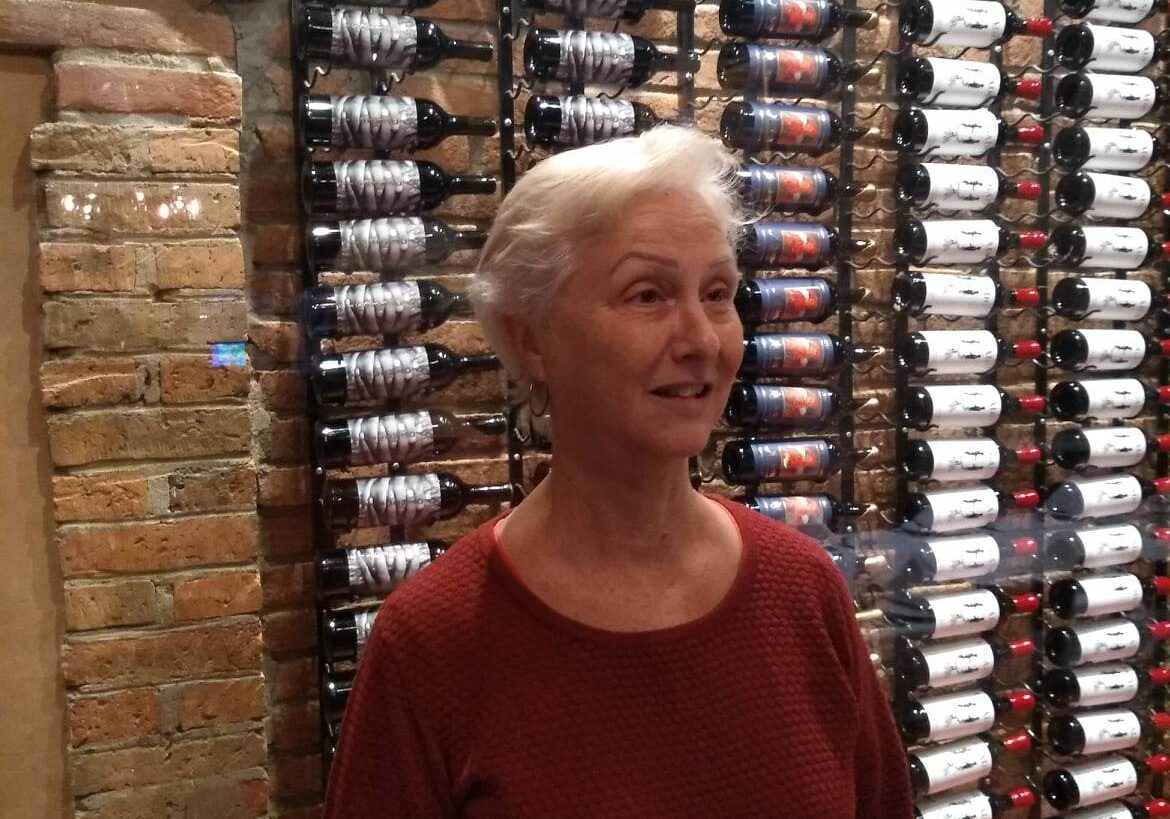 I have done quite a bit of traveling in my life, yet I still found useful tips in the toolkit. I now have a preparation to-do list and items to buy for a safer and more sustainable travel.
Fiona
Insider hacks
($600)


Video course

($450)


Worksheets

($300)


Expert interviews

($500)
+
SAVE HUNDREDS OF HOURS (WHAT IS YOUR TIME WORTH?)
Over $1,500 worth of content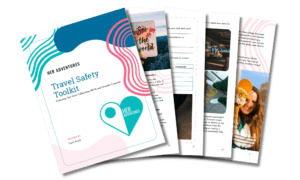 Get discounts, travel tips, news and more from Girls Who Travels